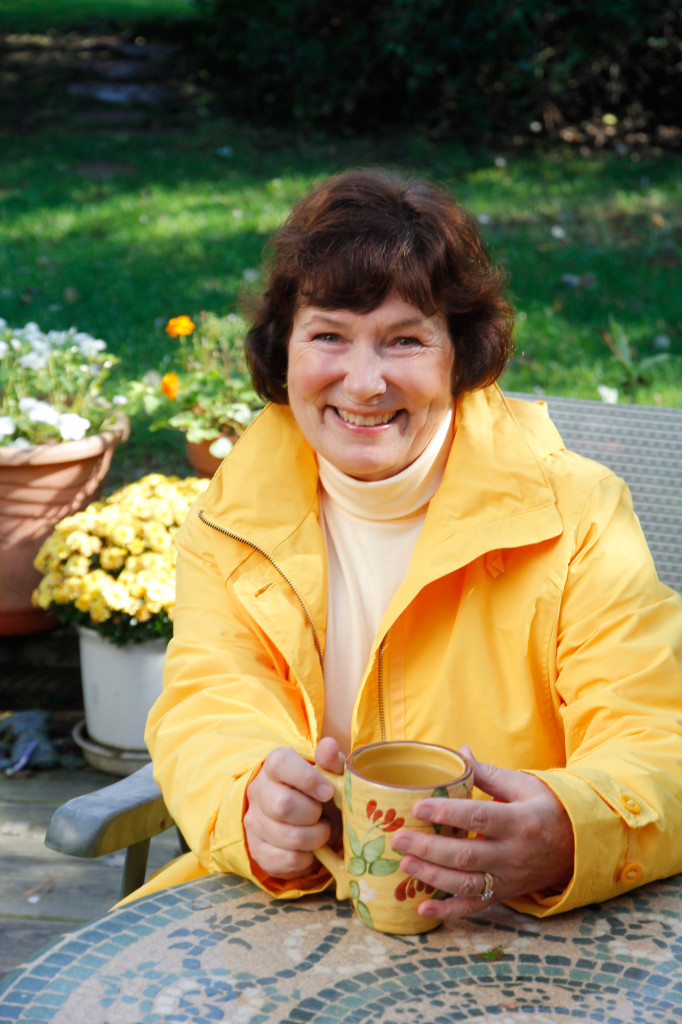 I started writing in the late '80s when I was attending graduate classes at Bridgewater State College. I wanted to become certified to teach high school English and one of the required courses was Writing and the Teaching of Writing. My professor suggested that one of the papers I wrote for that course was good enough to be published and I sent it off to Ellery Queen's Mystery Magazine's Department of First Stories. I got $100 for the story and I've been writing ever since. The teaching, however, didn't work out.
My books draw heavily on my experience as a mother of three and my work as a reporter for various weekly newspapers on Cape Cod. My heroine, Lucy Stone, is a reporter in the fictional town of Tinker's Cove, Maine, where she lives in an old farmhouse (quite similar to mine on Cape Cod!) with her restoration carpenter husband Bill and four children. As the series has progressed the kids have grown older, roughly paralleling my own family. We seem to have reached a point beyond which Lucy cannot age–my editor seems to want her to remain forty-something forever, though I have to admit I personally am dying to write "Menopause is Murder!"
I usually write one Lucy Stone mystery every year and as you can tell, my editor likes me to feature the holidays in my books. Of course Christmas is one of my favorite times of the year and my newest mystery (released September 2013)is called  "Christmas Carol Murder". I have always loved the Alistair Sims movie version of Charles Dickens' "A  Christmas Carol", so I was excited to be able to have Lucy encounter some modern day versions of Dickens' classic characters. In addition to the recent holiday mysteries I have written such as "Chocolate Covered Murder" (Valentine's Day) and "Easter Bunny Murder", I have written an armchair travelogue mystery in which Lucy and her friends  travel to London, "English Tea Murder". Since I love to travel, I was fortunate to convince my editor that Lucy absolutely had to go to Paris, and "French Pastry Murder" is in the works. "
My books are classified as "cozies" but a good friend insists they are really "comedies of manners" and I do enjoy expressing my view of contemporary American life.
Now that the kids are grown — I now have four grandchildren — my husband and I are enjoying our empty nest on Cape Cod which we share with our new kitty, Sylvester.