Posts for October, 2012
Sisters in Crime New England
Where: Copley Plaza, Boston, MA
When: 10/27 , 10:00 am to 6:00 pm
Sisters in Crime New England will be in Booth #32 at the Boston Book Festival. Hope to see you there!
Authors selling their books and signing at the event include:
11-12pm: Lea Wait, Judy Copek, Kat Fast
12-1pm: Kate Flora, Edith Maxwell, Toni Leland
1-2pm: Elaine Anderson, Susan Cory, Susan Oleksiw
2-3pm: Leslie Wheeler, Amy Beth Arkaway, Janice Bolster
3-4pm: Leslie Meier, Coralie Jensen, Judith Boss
4-5pm: Marian Lanouette, Jeannine Reardon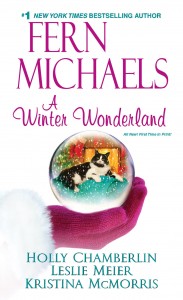 In Leslie Meier's "The Christmas Thief," Elizabeth Stone is ready for a white Christmas in Tinker's Cove, Maine – until a fancy Yule ball at the Florida hotel where she works dumps snow on her plans. The sponsor's jewels have gone missing and the police are asking about her ties to a cute mystery guest. Good thing Elizabeth's mother, Lucy Stone, flew down to surprise her.
In "A Winter Wonderland" by Fern Michaels, Angelica Shepard leaves New York for Christmas in Colorado to relax and unwind – but an out-of-control snowboarder almost has her laid to rest. When she wakes up in the hospital, all she remembers is the handsome angel who saved her. "The Joy of Christmas" by Holly Chamberlin introduces Iris Karr, who thinks "not all happiness is good for you," when she decides to move away instead of marrying her sweetheart Ben. Even years later, living with that decision isn't easy – until a familiar face comes to call her home for the holidays. 'Tis the season for a little investigating. In "The Christmas Collector" by Kristina McMorris, estate liquidator Jenna Matthews isn't one for Christmas nostalgia. But when one grandmother's keepsakes suggest a secret life, unwrapping the mystery leads Jenna – and her client's handsome grandson – to the true heart of the holiday spirit.